"Master your mind, build your body."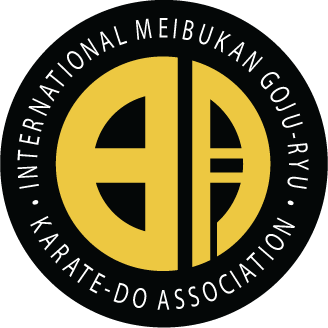 The Cambridge Martial Arts Academy is a member of the International Meibukan Goju-Ryu Karate-Do Association. The dojo has been running for over thirty years and is owned by Sensei Brian Thomas, a 6th degree black belt who trained under Okinawa, Japan's Master Sensei Meitatsu Yagi.
We are a family friendly dojo and welcome students of all ages and experiences. For children aged 3-5 we offer an exclusive Little Dragons program.
Seasonally we host open houses, holiday parties, summer barbecues and more! Check out the News & Blog page for updates, and follow us on Facebook to see photos, videos and informative fun from our instructors!
About Sensei Brian Thomas

Sensei Brian was born on October 8th, 1963 in St. Isidore, New Brunswick – a small French-speaking community on the Canadian East Coast. In 1968 he moved to Ontario and, after living in Windsor, Sudbury and Toronto, settled in Port Elgin where – at the age 11 – he started his passion for martial arts in Judo. At the age of 13 he began his venture in karate and, in October, 1983, Brian successfully achieved his Japanese Goju Ryu 1st degree black belt (Shodan) and in October, 1987, his 2nd degree (Nidan). In June, 1991 he earned his 3rd degree (Sandan) and in February, 1996 his 4th degree black belt (Yodan).
In 1989, he moved to Cambridge and opened a dojo at 54 Ainslie Street under the franchise name "Don Warrener's Martial Arts Academy". Five successful years later, in 1994 Sensei Brian Thomas officially opened the dojo under the current name "Cambridge Martial Arts Academy".
In the summer of 1999, Brian started his training in the more traditional style of karate, Meibukan Goju Ryu – the association style for which the Cambridge Martial Arts Academy is currently a member of. He was promoted to 3rd degree black belt in May 2002 by Master Sensei Meitatsu Yagi, in the Okinawan style of (Meibukan) Goju Ryu while still holding his 4th degree black belt in the standard style of Goju Ryu.
In the Spring of 2002 he bought the old Moose Lodge bar restaurant at the corner of Ainslie and Thorne Streets in Cambridge, Ontario. After extensive renovations, Cambridge Martial Arts Academy began classes in its new – current – home in September of that year.
In April, 2003 Sensei Meitatsu Yagi and his son, Akihiro, filmed their international Meibukan Kata videos with a film crew from New York City at the Cambridge Martial Arts Academy's new dojo, commenting on how it was the nicest dojo they've visited in Canada.
When Sensei Meitatsu Yagi travelled to Canada again in May, 2004 Sensei Thomas graded and achieved his 4th degree black belt. Then in March, 2007 Sensei Thomas travelled to Okinawa, Japan with some of his students to train under their master, Sensei Meitatsu Yagi. There he was successfully promoted to 5th degree black belt.
Over the years Sensei Thomas traveled extensively, competing in numerous martial arts tournaments throughout Canada, the United States, England and Argentina. His connections and expertise led him into the movie industry as an actor, appearing in 1995's "Expect No Mercy" with Billy Blanks, 1995's "It Takes Two", 1993's "Guilty as Sin" with Don Johnson and 1999's "G2-Mortal Conquest" with James Hong. He has done demonstrations at Ivor Win Stadium and SkyDome, Toronto during half-time shows. Sensei Thomas has also trained with personalities such as Sensei Richard Kim, Sensei Peter Urbin, Dan 'the Beast' Severn, Joe Lewis, Hoyce Gracie, Super Foot Wallace and appeared on the front cover of Professor Wally Jay's Jujitsu book.

Sensei Thomas has achieved his certification as a cardio kickboxing instructor through NAPMA and fitness instructor though Cam Fit Pro, and continues to train in the Meibukan Goju Ryu karate style to achieve further ranking levels under Master Sensei Meitatsu Yagi. Currently his family life includes his wife Kim, sons Shayne and Nathan, and daughters Stephanie and Sarah.